Main content starts here, tab to start navigating
You Are What You Eat!
All-Natural - Non-GMO - Organic - Vegan
Sustainability
We believe in contributing to our planet's welfare by reducing our carbon footprint. This is achieved by using biodegradable containers, utensils made out of plant starch and cold cups made from a corn-based plastic. We are committed to serving Non-GMO and Organic foods and offer plenty of vegan options.
Monique & Monica
We founded Coffee & Cornbread with a simple mission in mind: to serve our community simple, delicious eats that everyone can enjoy! We believe in crafting food with integrity, using organic, non-GMO ingredients for each of our comfort food staples. You'll find plenty of breakfast and lunch favorites on our menu, from chicken and waffles to BLTs, along with a variety of vegan options for our plant-based friends. Comfort food with a conscience -- that's what we're all about.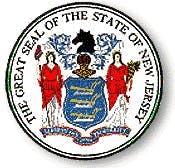 CERTIFIED MWBE